With InstaVault Gold and InstaVault Silver, you own a shared, fractional interest in a large "good delivery" weight bars – typically 1,000 oz Silver Bars and 400 oz Gold Bars – that are stored in guarded and secured 3rd party class-III vaults in Delaware or Texas.
You can request delivery and convert your shared, fractional ownership ounces of a large bar into individual whole ounce bullion bars and coins of your choosing.
Simply log in to your account and go to "storage"...
And click "Ship to door" here: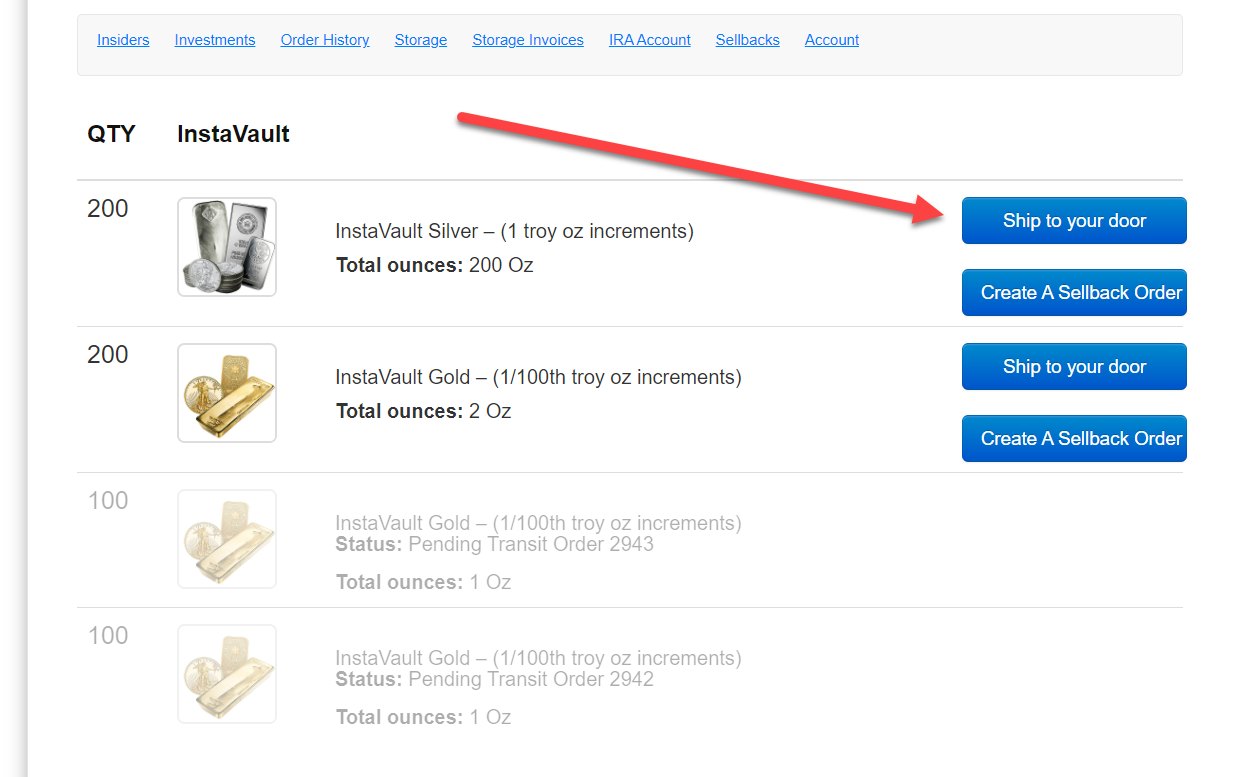 Then choose which products you want to convert your fractional whole ounces into, we typically offer conversion to American Eagles, 1 oz and 10 oz bars.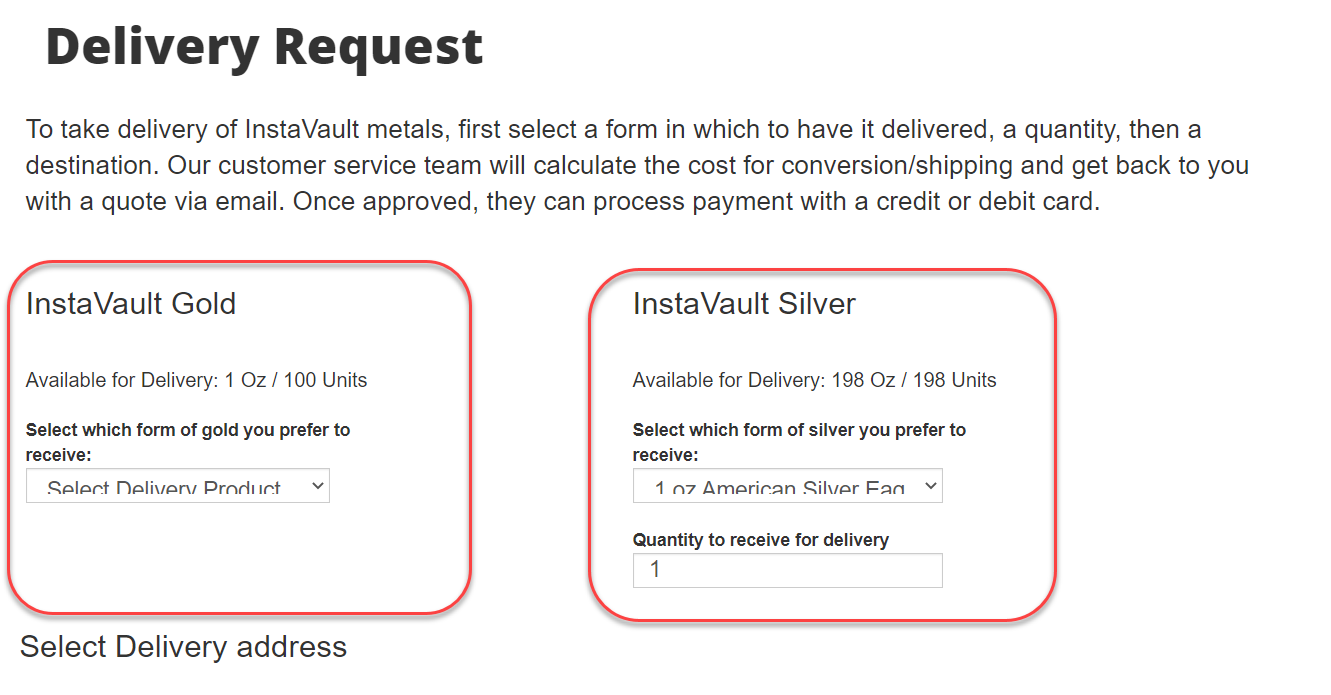 Choose your address and note that if you choose a different address from the address on your account, you will be required to supply photo ID (driver's license or passport ID) with the new address.
If the ID does not reflect the correct address, you will need to supply additional documentation such as a utility bill or provide a notarized letter confirming the alternate address, thus delaying your delivery.
Once the package is en route, we are unable to change the delivery address.
Click "Request Delivery Quote" and your request will be sent to your team who will provide the cost… the premium difference between shared, fractional ounces to whole deliverable bars and coins, get back to you as soon as possible.
The ounces you select to ship to your door will be marked as "pending transfer" in your account. But that does not mean they have shipped or are being converted, they are simply being reserved for conversion.